if you do not have permission to write in this forum, warn me!

Sometimes updates unpack the permissions.
what about
Childhood's End ?
http://www.imdb.com/title/tt4146128/
is good?
@
science fiction group+
@
TV series point+
Discovery May Be an Official Star Trek Show, but The Orville Could Wind Up the Truer One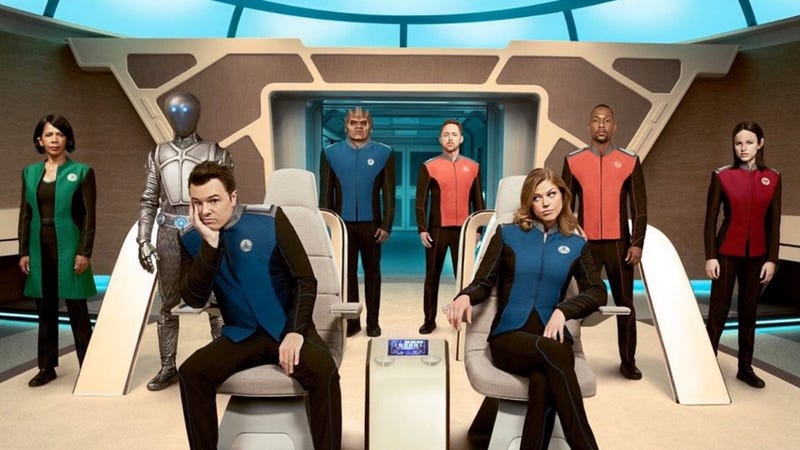 Seth MacFarlane is a bit of a controversial figure. Sure, Family Guy might be one of the longest-lasting animated shows on television, but I'm not a huge fan. After all, the man can be problematic...to put it mildly. Yet, his new show, The Orville, coming later this fall, is one I'm very much interested in...because of something I am a fan of: Star Trek. Even though there's an official Trek coming out, this one might end up coming out on top.
#
scifi-dramedy
@
TV series point+
@
science fiction group+
Except for the Klingons I liked it. Well the one purpose in life species is also questionable.
Discovery Adds To Its Ranks
News - Check out the latest additions to the Star Trek: Discovery cast at...
 
@
TV series point+
@
science fiction group+
última edição: Thu, 05 Jan 2017 16:55:52 -0200
SSL_ERROR_NO_CYPHER_OVERLAP
es el tuo navegador, tenta outro navegador